The first students who registered in El Limonar International School Murcia back in 1990 finished their compulsory Secondary studies in our school in summer 2002, with our first sixth form group graduating in 2005. Every year since then, our graduates have gone on to further their education in prestigious universities before building successful careers around the world.
Through ELIS Alumni, El Limonar International School Murcia seeks to keep in touch with graduates by promoting interaction and support once their school days are over. ELIS Alumni offers the possibility to remain part of the school community, through different activities.
How do I become a member?
As a graduate from ELIS Murcia or ELIS Villamartín, welcome to ELIS Alumni! So that we can keep in contact and target our activities better, we would just like you to fill in this REGISTRATION FORM with some personal details which will support our planning for the ELIS Alumni Programme.
Who is in charge?
Ms Aurora Brox, our Secondary Science Teacher and Work Experience Coordinator and Ms Miranda Hopkins, Head of Sixth Form, are our ELIS Murcia Alumni Champions. They will be your first point of contact and you can address any questions, suggestions and ideas to them at alumni@ellimonar.es.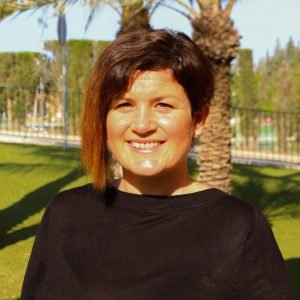 What is the ELIS Alumni for?
ELIS Alumni is the meeting point for former students with a common past to share memories and achievements, and make social & professional contacts.
Do you have a LinkedIn profile? Look for El Limonar International School and get in contact with teachers and former students in the ELIS Alumni LinkedIn Group!
Your participation is important to the success of our ELIS Alumni Programme.
Are you an ELIS graduate?
Join us and enjoy our ELIS Alumni community!
Meet our Alumnus of the Year